PTE Study Blog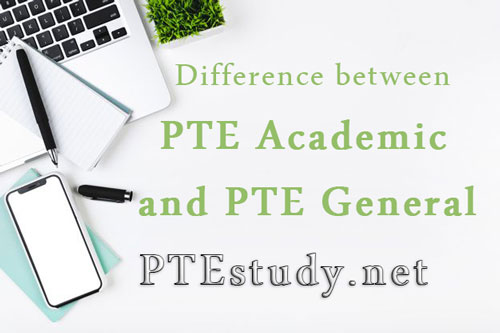 PTE Academic and PTE General Test
What is the difference between the PTE Academic and PTE General Test? The name of the two entrance exams conducted by Pearson is the Pearson Test of English Academic (PTE Academic) and Pearson Test of English General.
PTE Academic
All sections of the test are taken on the computer, with a headset and microphone included to help with the speaking and listening section. The test is scored by computer algorithms that have been designed using 1000's of human-marked tests.
The PTE Academic exam is held in more than 200 locations and over 360 days in a year.
Exam format In the PTE Academic exam format, there are four sections (exactly like IELTS exam) – Reading, Listening, Speaking, and Writing.
The validity of score The PTE Academic exam result is valid only for two years from the date of the issue of PTE Academic result.
Applicants of the PTE Academic exam can register online through the official website of Pearson.
Universities like London Business School (UK), Harvard Business School, Stanford Graduate School of Business, and Yale University in the United States accept the PTE score for admission in their university. Some of the other countries that accept PTE Academic are Spain, France, and China. Apart from that, some other schools in France like INSEAD and HEC Paris and IESE, IE Business School and ESADE in Spain accepts PTE Academic. Australia accepts it for Visa purposes.
How to Book PTE Academic Exam
Academic Test Format
PTE Academic 2020 Validity
PTE General
The PTE General is not computerized. It is split into two parts: a spoken interview and a written paper. The written paper includes the reading, listening, and writing sections.
Exam timing is held thrice in a year in May, December, and June.
In the exam, there are two segments, further divided into six sections altogether. The test has primary two sections – a written paper and a spoken test.
The PTE General test result never expires and it does not have any validity limitation.
Registration for respective PTE exams Applicants of PTE General exam needs to register themselves through the Edexcel Online system.
Pearson conducts the PTE General exam in partnership with Edexcel Limited, UK's largest awarding body for academic and vocational qualifications Acceptance of score. Ministries and universities accept The score as a valid proof of English qualification by of the following countries: Albania, Colombia, Czech Republic, Ecuador, Greece, Italy, Latvia, Lithuania, Mexico, Poland, Spain, Switzerland, UK, Ukraine, Estonia.
All universities and ministries of education accept PTE General in the world. The PTE General test is not recognized for immigration purposes.
For the Pearson Academic Test, you can register online at the Pearson official website
If you are looking for PTE tutor, PTE online tutor
Try Our Free Mock Test