PTE Study Blog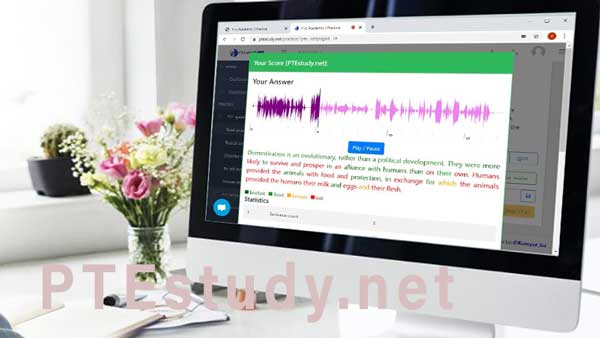 PTE Academic Score Guide
How PTE-A overall score is calculated?
The PTE Academic score guide range is 10–90 points. Also, the communicative skills measured are listening, reading, speaking, and writing.
Your score report has several sections:

Personal details and photo

Test Registration ID and Score Report Code.

A detailed breakdown of your performance
The PTE-A Score Card
Before we start, you should know what a real PTE Score Card Looks Like: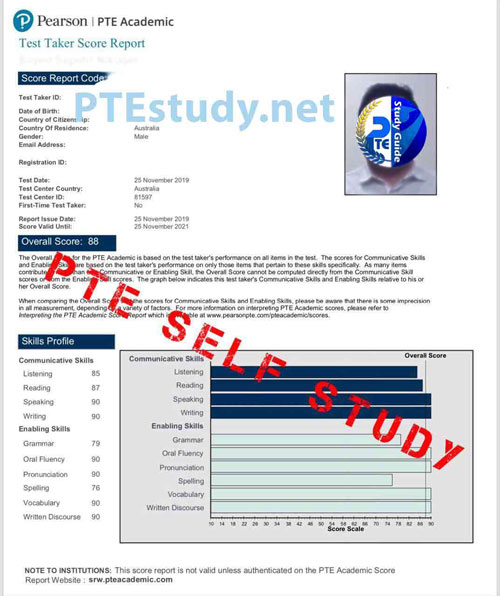 The overall score is calculated by evaluating all the test items in the exam, while the other scores are calculated by assessing different items and specific components.
Some speaking and writing items score for Content. Content scores identify how appropriately the Content of a spoken or written response addresses the question promptly. Some writing items score for Form. Form scores base on formal characteristics of the reaction, such as the number of words. Content and Form scores contribute to overall and communicative skills scores but do not add to any enabling skills scores.
For some speaking and listening items, when the content of a response to an item score as not dealing appropriately with an item promptly, or if formal requirements of the response are not met, no score points for the response will be given.
For more information on PTE Academic score reports, view the PTE score guide.